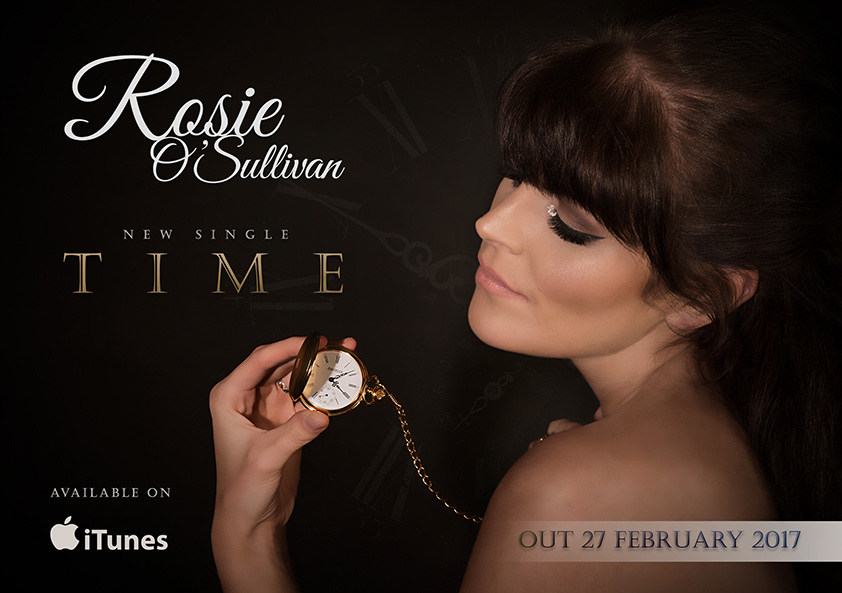 I step on stage and nothing matters anymore; I'm in my own world where only me and my audience exist. ' 
The words echo the bond between singer songwriter Rosie O'Sullivan and listener; the union of audience and one of Britain's emerging artists whether in a live setting, across video, or through music alone. That link reflects the way Rosie writes and sings from the heart with a fullness of passion for not only her music but equally for the sounds and inspirations which have nurtured and help shape her own individual musical imagination.   
Hailing from Birmingham, it is fair to say that Rosie embraced music at the earliest age. Brought up with the rousing sounds of Motown, Soul, and the vibrant sounds of the sixties, she not only listened but immersed herself in the uniqueness and energy of the music with it becoming a lingering influence on her own music as shown by Rosie's debut album 'Somethin About Nothin' which is set to tempt ears in 2016.
With singing a major part of life for Rosie, she also turned her adventurous nature to the piano and saxophone, playing both from the age of eleven. Even then she was honing her craft and musical ideas, bringing them to the boil ever since with a voice able to reap the success of her explorations. The past ten or so years has seen Rosie continue to blossom as an artist whilst singing alongside The National Youth Choirs of Great Britain and in the BBC Proms in both 2011 and 2012 whilst earning a Bachelor Of Music Performance Degree at The London College Of Music.
There is no escaping the zeal to Rosie's musical passion in which ever style and venture she involves herself in, as proven time and time again by her shows  across the UK with her live band and appearances with  legendary artists such as Martha Reeves, Shalamar, T'Pau, The Three Degrees, and The Real Thing, to name a few. It is a quality, alongside a stirring voice, which also helped her get to the Live Semi Finals of Britain's Got Talent in 2013. 
Persistently pushing her inventive nature and writing songs inspired by those sounds she grew up with and lyrically by her experiences in life; Rosie is poised to turn 2016 into her most exciting and successful year yet with the release of first album 'Somethin About Nothin'.
It is time to open up your hearts and put on your dancing shoes, a new melodic siren is about to inflame your soul.